Kumamoto Castle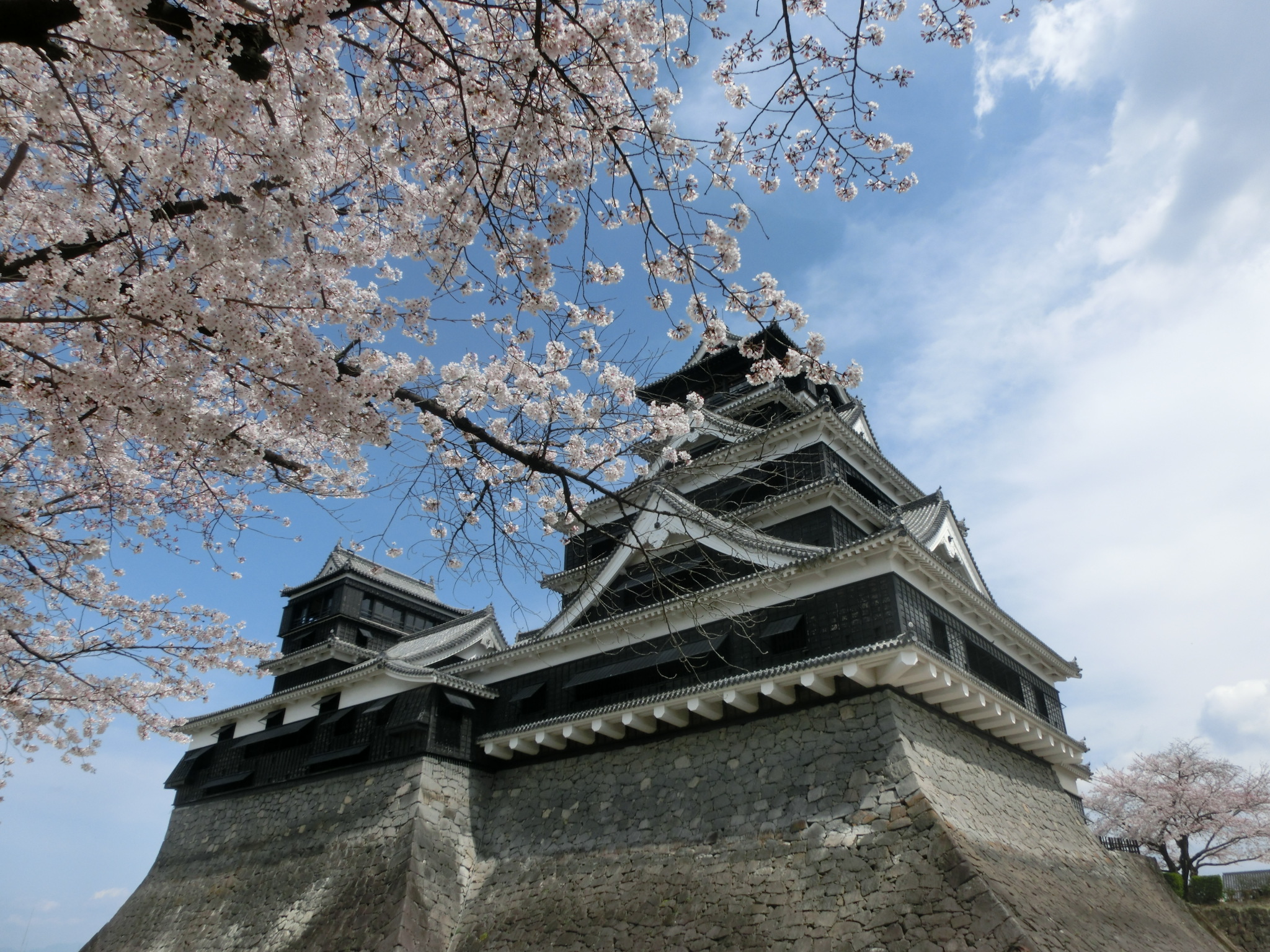 Outline of Kumamoto Castle
Kumamoto Castle is a Japanese castle located in Kumamoto City, the capital city of Kumamoto Prefecture. It is regarded as one of the three best castles in Japan together with Himeji and Nagoya castles.
There was already a castle on this location in the mid 15th century. Then feudal lord Kato Kiyomasa, who was regarded as the best castle builder at that time, started reconstruction of the castle in 1591 and completed it in 1606. It was a large castle that was extremely well fortified for that time. The curved rock walls known as musha-gaeshi as well as the protruding wooden roofs were designed to prevent enemies from penetrating the castle. Kato planted ginkgo trees on the castle grounds, so the castle is also called Ginkgo Castle.
It was never attacked during the feudal time, so the castle remained as it was until the Seinan Civil War in 1877, also known as the Satsuma Rebellion. It was looted and burned after 53 days of siege. The rebellion was done by the samurai group in Satsuma who had complaints against the new Meiji Government. The story of the movie "The Last Samurai" was inspired by this incident.
The main castle tower was destroyed during the rebellion, but some castle towers and stone walls survived. In 1960, the main tower was restored. Though it was constructed with reinforced concrete, it looked like an original wooden castle. Inside of the castle was a museum that explained the history of the castle and the Seinan Civil War.
Kumamoto Castle Now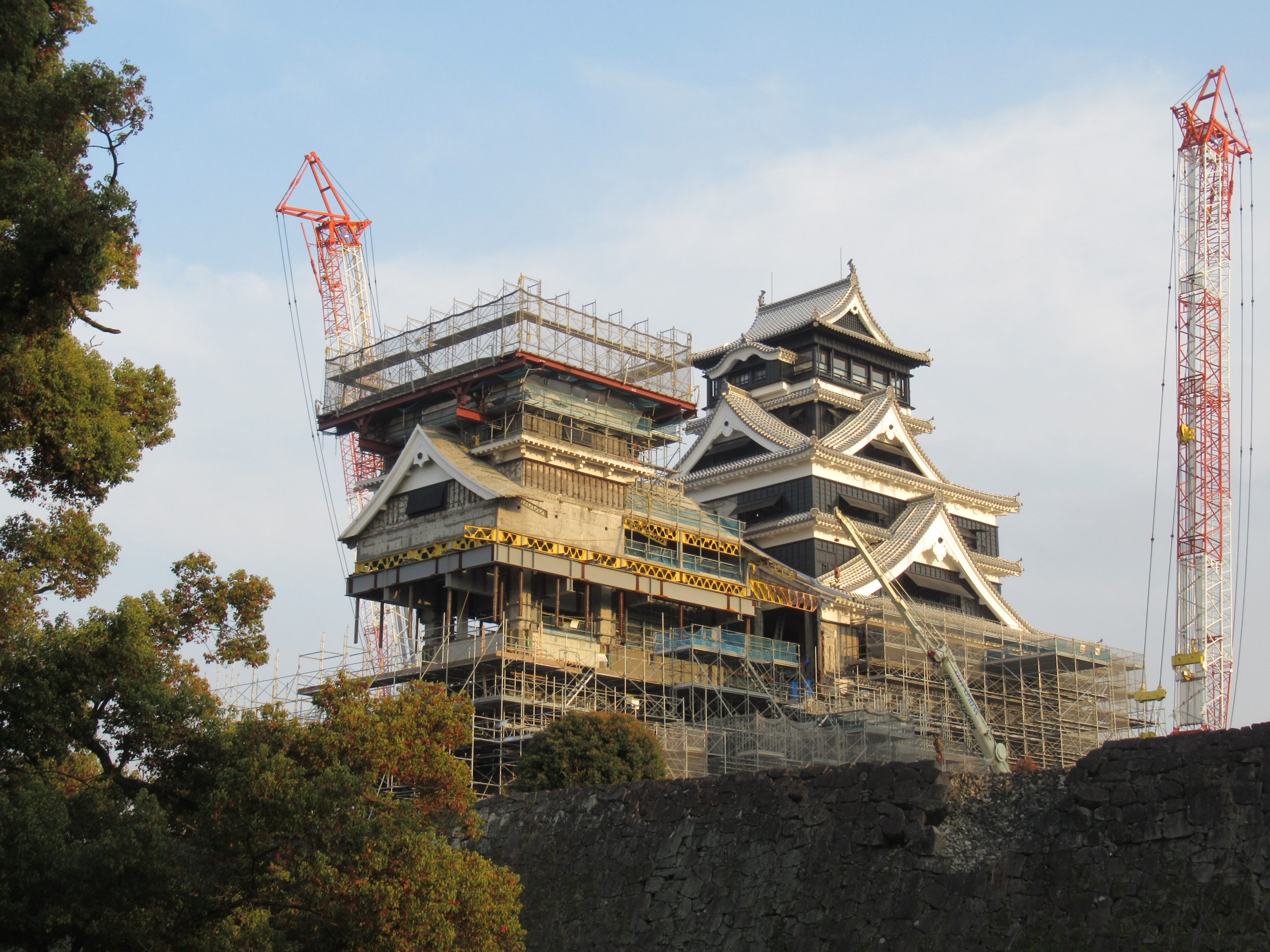 Restoration of the castle in spring 2019
Kumamoto Castle recently celebrated its 400th anniversary. On 27 December 2007, a large-scale renovation of the Lord's Interior Palace was completed. The public ceremony to celebrate the renovation took place on April 20, 2008. Unfortunately, in April 2016, a big earthquake of magnitude 7.0 hit Kumamoto city and the large part of the castle has damaged. It is said that it will take 20 years to complete the restoration work for the whole building.
The area is a popular place to enjoy cherry blossom viewing. The scenery of the castle together with cherry blossoms is really photogenic.
Information
Access:
From Kumamoto-jo or Sakuracho-Bus-Terminal bus stop or Kumamoto-jo-Shiyakusho-mae tram station
You cannot enter the castle, but you can see the process of restoration from up close.
Area Map