Tokyo One Piece Tower -closed-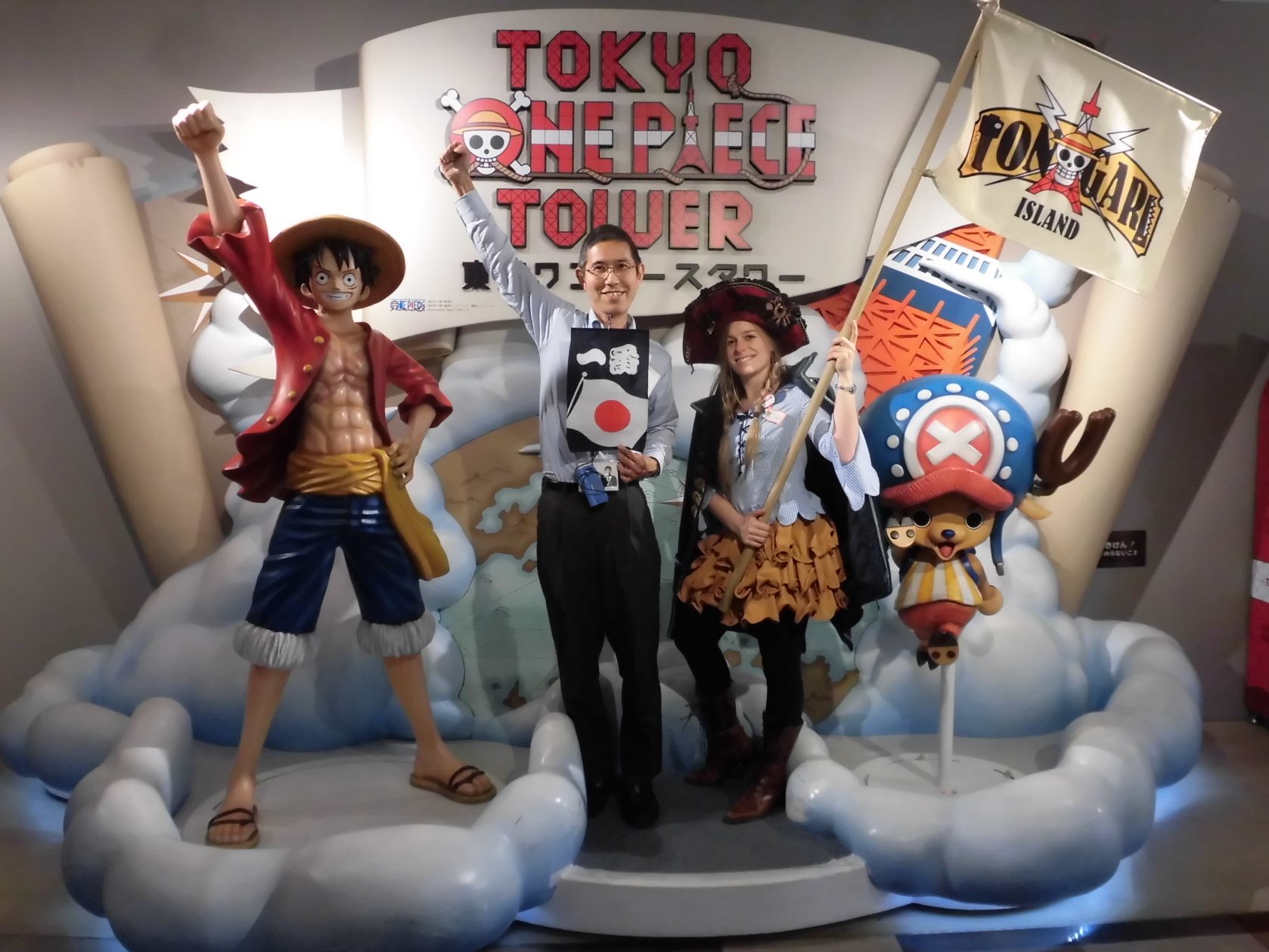 Please note that this attraction has permanently closed in July 2020
What is One Piece?
One Piece is one of the most popular Japanese comic and anime stories of all time, made by cartoonist Eiichiro Oda. The comic story started in 1997 and is still continuing today. The total number of published comic books exceeded 300 million and listed in the Guinness Book of World Records.
The story is the adventure of Monkey D. Luffy, a boy whose body gained the properties of rubber after unintentionally eating a Devil Fruit. With his crew of pirates, named the Straw Hat Pirates, Luffy explores the Grand Line in search of the world's ultimate treasure known as 'One Piece' in order to become the next King of the Pirates.
Outline of Tokyo One Piece Tower
At the foot of Tokyo Tower, the second-highest tower in Japan which looks like the Eiffel Tower, you will find the indoor theme park One Piece Tower. This indoor theme park was built in 2015. When you enter the park, you are first taken to the 360 Log Theater. The adventure log of the Straw Hat Crew will be projected onto a large 360-degree screen. You will then sail to Tongari Island.
The park has three floors. The 3rd floor is the entrance, the 360 Log Theater, a souvenir shop, etc. On the 4th and 5th floors, there are many attractions which are included in the entrance fee. Here are two examples of attractions:
*Usopp's Road to Sogeking: A shooting range created by sniper Usopp. Shoot the target! If you hit them all, you will be the Sogeking (king of shooting), too, and awarded a prize.
*Luffy's Endless Adventure: see countless thrilling adventures that Luffy has been through! Let's experience them with a walk-through attraction and a 4D theater!
There is also a Live Attraction (last 20 minutes) on the 5th floor. During the fight of Luffy against his enemies, they use the latest lighting technology and projection mapping.
In the ticket-free area, on the 1st floor, you can find Sanji Oresama's Restaurant and Café Mugiwara. You can enjoy menu items inspired by the One Piece story.
Video