Atami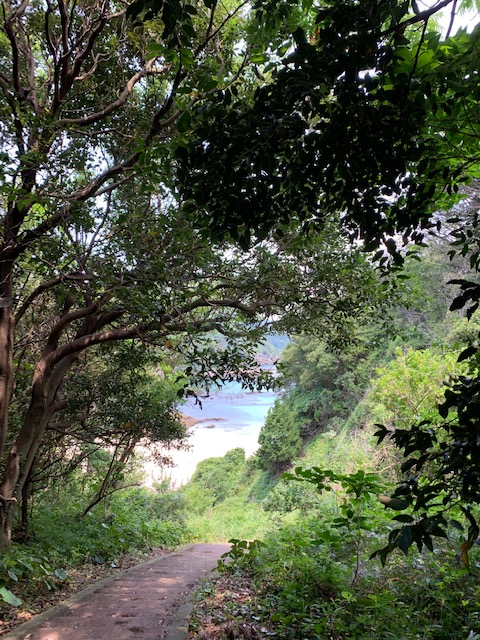 Atami is a coastal onsen hot spring resort in Shizuoka prefecture, on the east coast of the Izu Peninsula, southwest of Tokyo. Atami literally means 'hot ocean'. The town has been a popular onsen resort since the 8th century and is ranked as one of Japan's Three Great Hot Springs. Atami is a popular destination for cherry blossom viewing in spring and fireworks and the beach in summer and can be combined with a multi-day trip to Mt. Fuji, Hakone, or other areas on the Izu Peninsula like Shimoda.
Attractions
Today, the coastline is heavily developed and covered with hotels, and in summer the sandy beach is popular. At the heart of the onsen resort is the onsen Geyser that spouts huge quantities of hot water. Another attraction is the MOA Museum, located top of the hill on the mountainside of Atami Station that houses approximately 3,500 paintings as well as works of applied arts.
If you arrive by railway, it is nice to take a little foot bath near the station at Ieyasu no Yu. For 100 yen you will get a towel, and you can rest your feet a bit in the warm water. Like most coastal towns in Japan, one thing not to miss out on is the fresh seafood. There are plenty of great local restaurants where you can have just that, Kimi no Hamayaki is a good example of such a restaurant.
Atami Castle which was built in 1959 is also a famous attraction. At 160m in height, the observation deck at the top offers beautiful views of the surrounding countryside and ocean. With a clear sky day, you can see some of the Izu Islands off the shore over the Sagami Bay. There is a museum inside depicting an old samurai homestead. If you want to see something slightly different, the 18+ Atami Hihoukan is the only sex museum that remains today in Japan. You can learn about the erotic culture of the Edo period, and if nothing else it is definitely a unique experience to visit this museum.
The Akao Herb and Rose Garden make for a nice tea time visit, with lush gardens and pretty sea views to go with your tea. For nice views from even higher up, the Atami Ropeway will offer you just that. If you want to see a historical villa from the early 20th century with a Japanese garden, be sure to visit Kiunkaku.
Area Map