Shiretoko and Abashiri Areas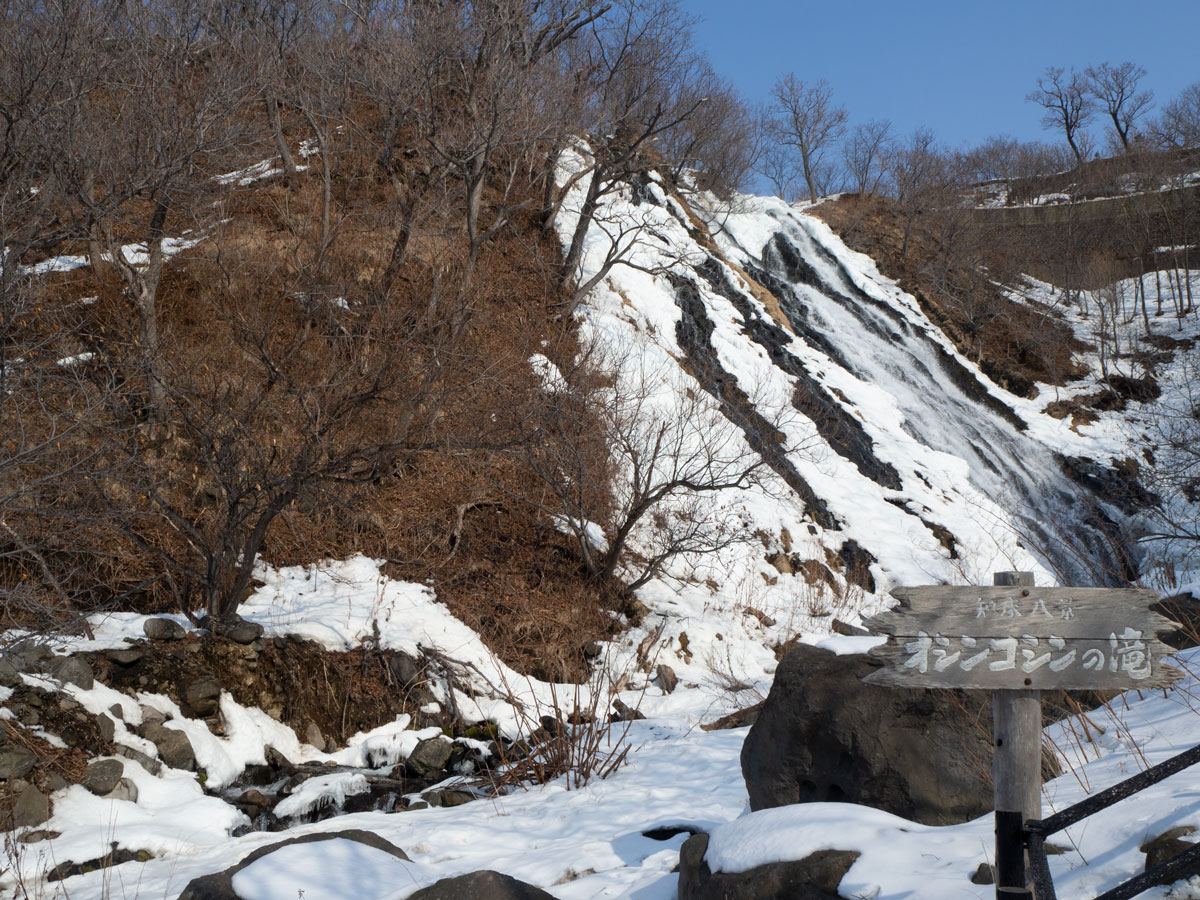 Shiretoko National Park
Shiretoko-hanto is a peninsula in the north-east of Hokkaido that is a little-explored region by most tourists because of its very remote location. The word 'shiretoko' literally means 'end of the earth' in Ainu language was well-chosen. The part of the peninsula that is furthest into the east doesn't even have roads which means that that part of the peninsula can either only be viewed from a boat departing from Utoro, or if you are a real lover of rugged areas by a multiple day trekking. There are steep mountain ranges and untouched forests, and it is a paradise for those who truly like to veer off the beaten paths. You can enjoy walking, hiking, trekking, camping, sea-kayaking, and star-watching in raw nature.
The peninsula has been designated as a National Park and UNESCO World Heritage site. If you make it all the way there, you will be treated to a large variety of wild animals like deer, foxes, brown bears, and sea eagles. You can also see many waterfalls, two of which are a warm waterfall that gives off steam and a waterfall that is split in two parts.
Drift Ice Experience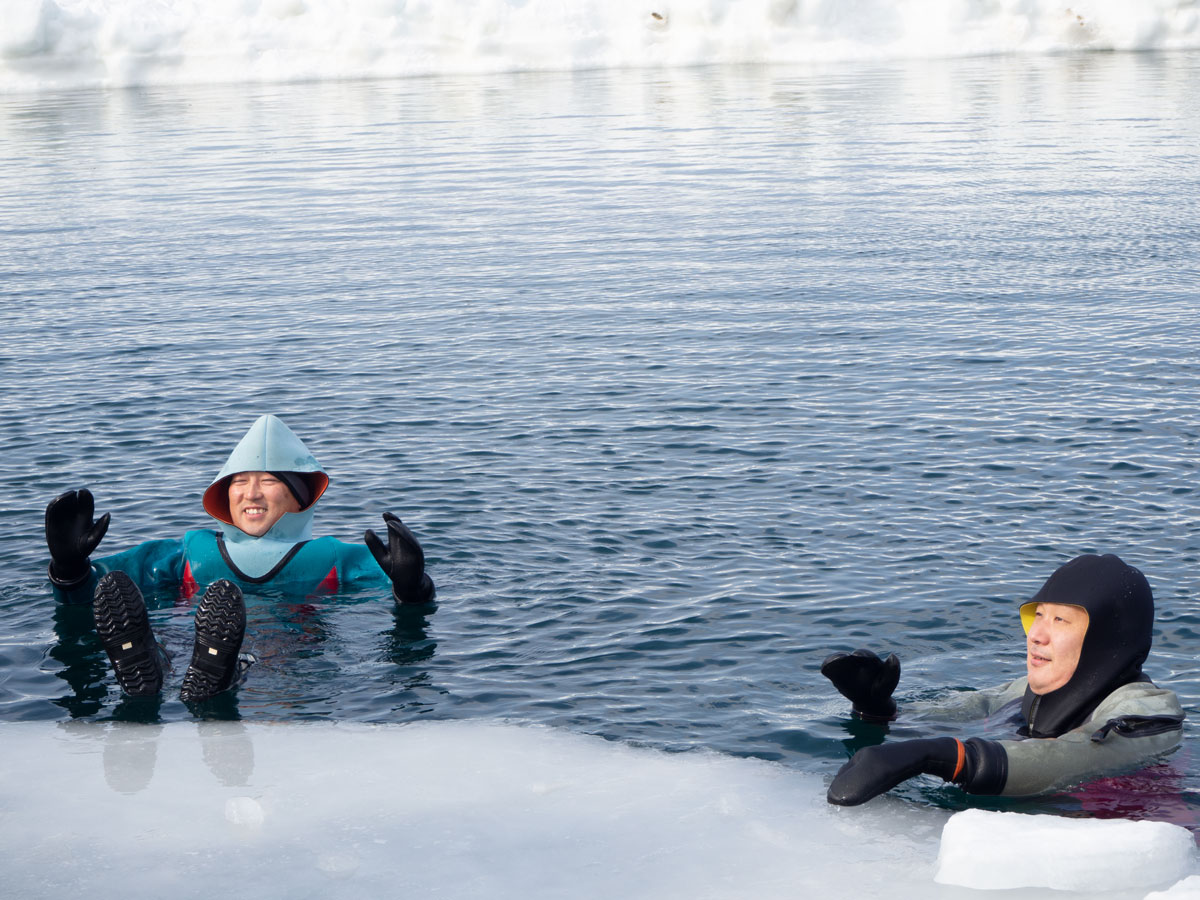 In winter, adventurous tourists come to the area to see and feel one of the northern hemisphere's southernmost regions that has drift ice. There are tour operators that organize a drift-ice walk or even dive where you can see under the drift-ice. These tours are available only between February 1st and March 23rd, and availability depends on temperature and weather circumstances. The tours happen 3 times per day, last for 3 hours and cost around 6000 yen per person. If you stay in a hotel in Shari, the hotel can recommend you a tour operator, and you will be picked up at your hotel.
Rausu Bird Paradise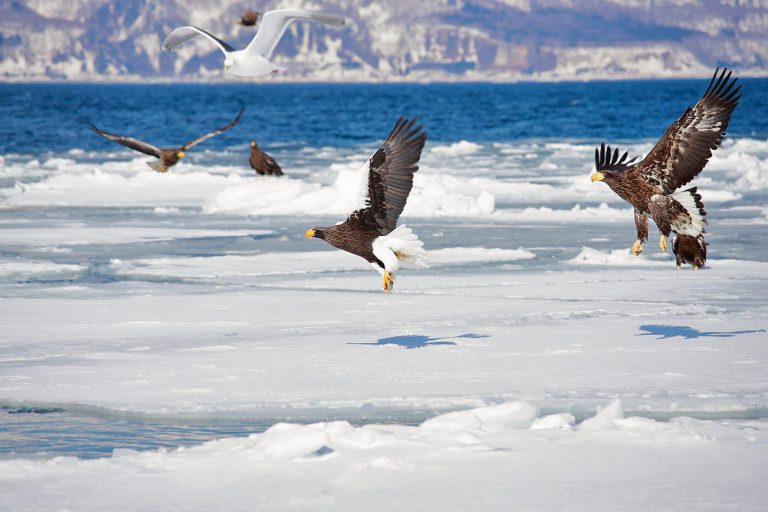 Rausu is located on the east end of Hokkaido's Shiretoko Peninsula. It is situated on the southeast corner of the peninsula facing the Nemuro Strait.
The town stretches along and narrow strip of land, extending 64 km from southwest to northeast.The Shiretoko mountain range extends north on the peninsula to the sea where it forms steep cliffs.The Shiretoko mountain range, formed by past volcanic activity running through the centre, is the source for a myriad of rivers.Due to its harsh topography and climate, a large part of the peninsula remains accessible only by sea.
The area is covered in primeval forest, 50% of the region has been designated a special preservation district, with permission required for access.Village communities are found mostly on the coast line at the mouths of these rivers.The "downtown" of Rausu is at the mouth of Rausu River where it joins the sea at Rausu Harbor.The primary industry in Rausu is fishing, and every morning scores of fishing boats head off into the Nemuro Strait. Rausu attracts people for many reasons. Visitors come during the summer for whale watching, and to catch sight of the brown bear, as well as deer and foxes.
Winter brings snow on the town, a layer of drift ice on the sea and the chance to take an ice-breaking cruise to see dolphins and the Stellar's Sea Eagle, the largest eagle in the world. pls come there in winter time and enjoy bird watching from boat. Early morning is best time to enjoy the bird and nature from boat.. but its super cold.
Abashiri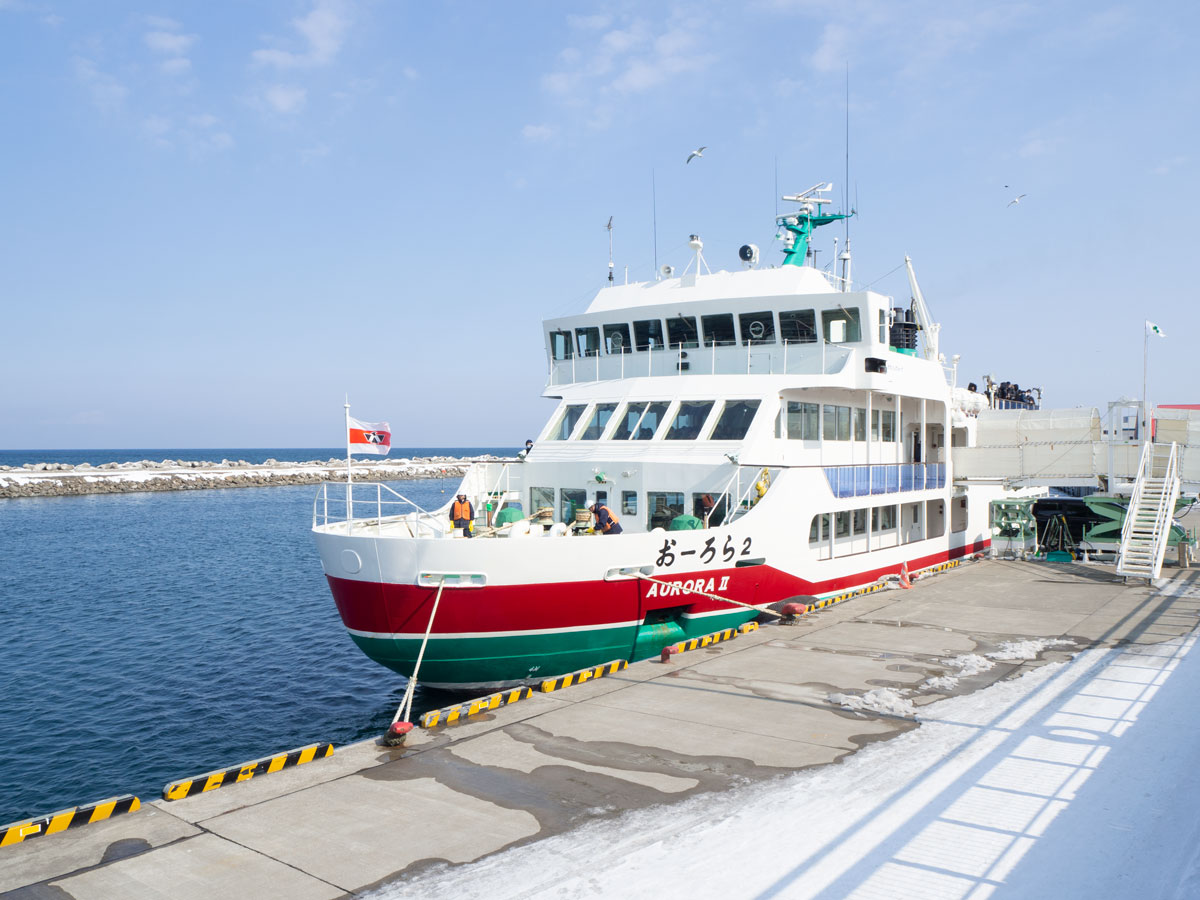 Aurora ship is available from January 20 to April 3. you can take a this board from Abashiri city and enjoy Ryuhyo. 3,500 yen per person.
Abashiri is a small city located on the Okhotsuku Coast of northeastern Hokkaido. To the Japanese, Abashiri is as synonymous with the word prison, as Alcatraz it to Americans. In addition to an abundance of seasonal seafood available throughout the year, it is also blessed with natural beauty, such as primeval flower gardens, lakes in summer and ice floes in winter.
Winters here are harsh. During the winter months, ice flows from Russia clog the northeastern shore of Hokkaido, stretching out to sea for as far as the eye can see.
The most popular way with the Japanese to view the ice flows up-close is to board an ice-breaking boat. Abashiri has lots of places to enjoy: Koshimizu Gensei-kaen (wild flower preserve), where about 40 kinds of flowers bloom in spring and summe.
Mt. Tento-zan in the suburbs is a great place from which to view Abashiri.In the Okhotsk Ryuhyo-kan (ice floe museum) you can see real ice floes even in the middle of summer, and experience a temperature of minus 15 degrees Celsius.
Ice floes arrive in Abashiri every year in late January and you can walk on the frozen Ocean and even play ice hockey above it.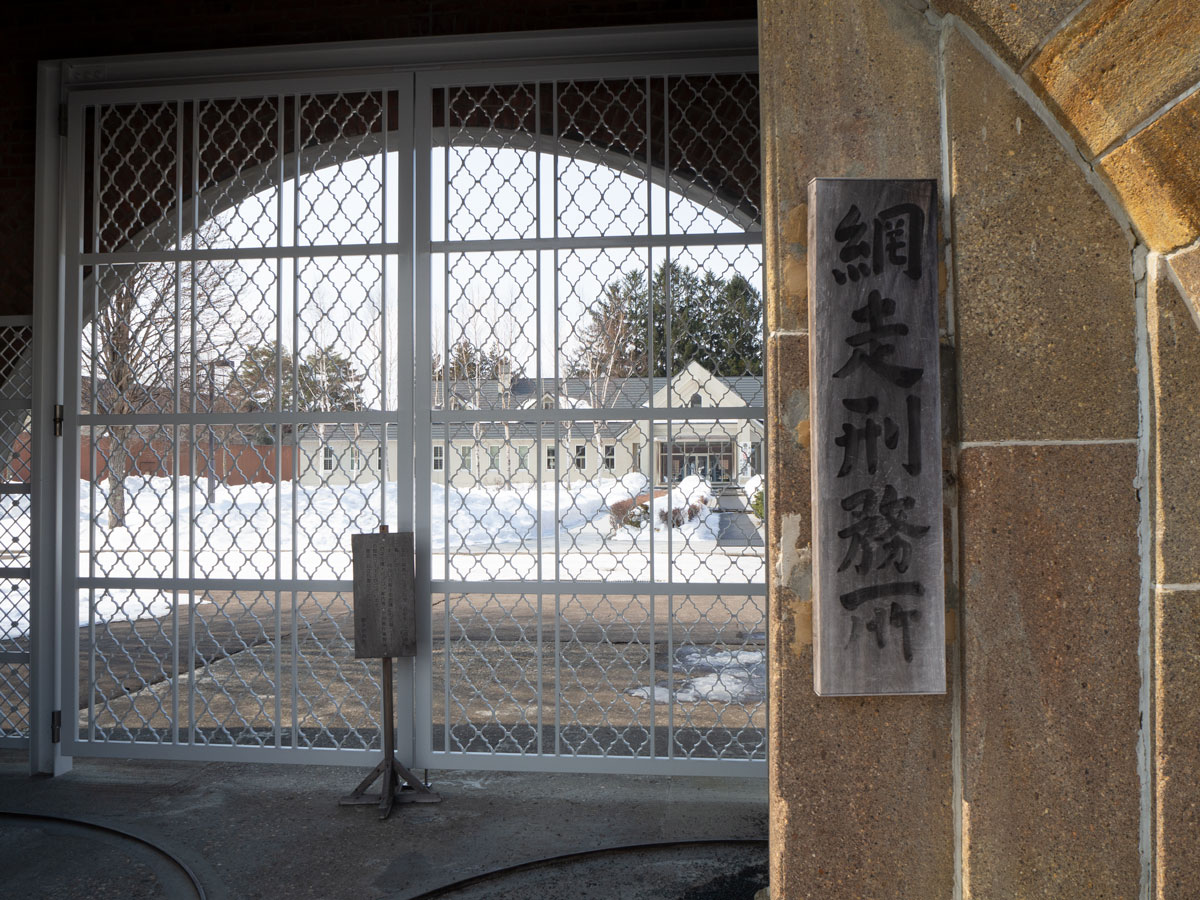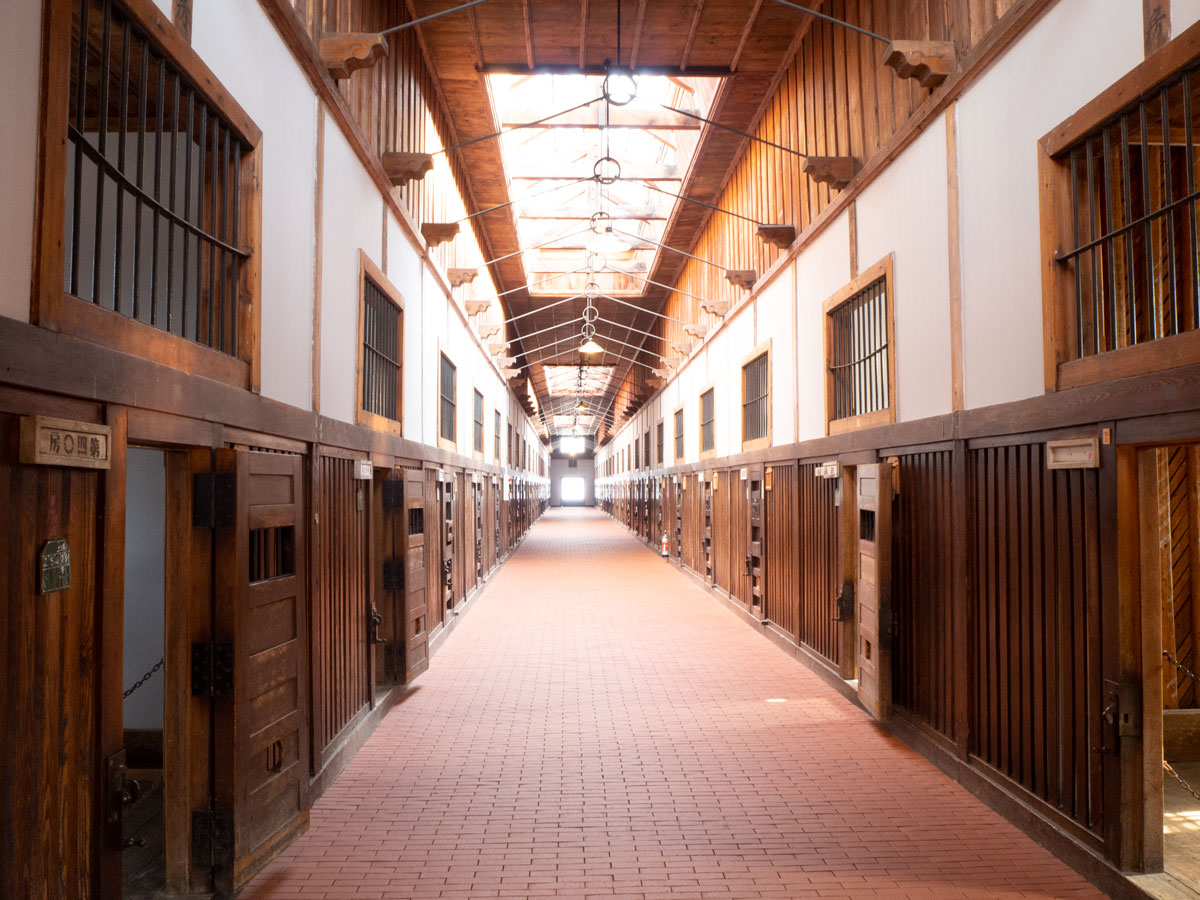 Area Map