Chion-in Temple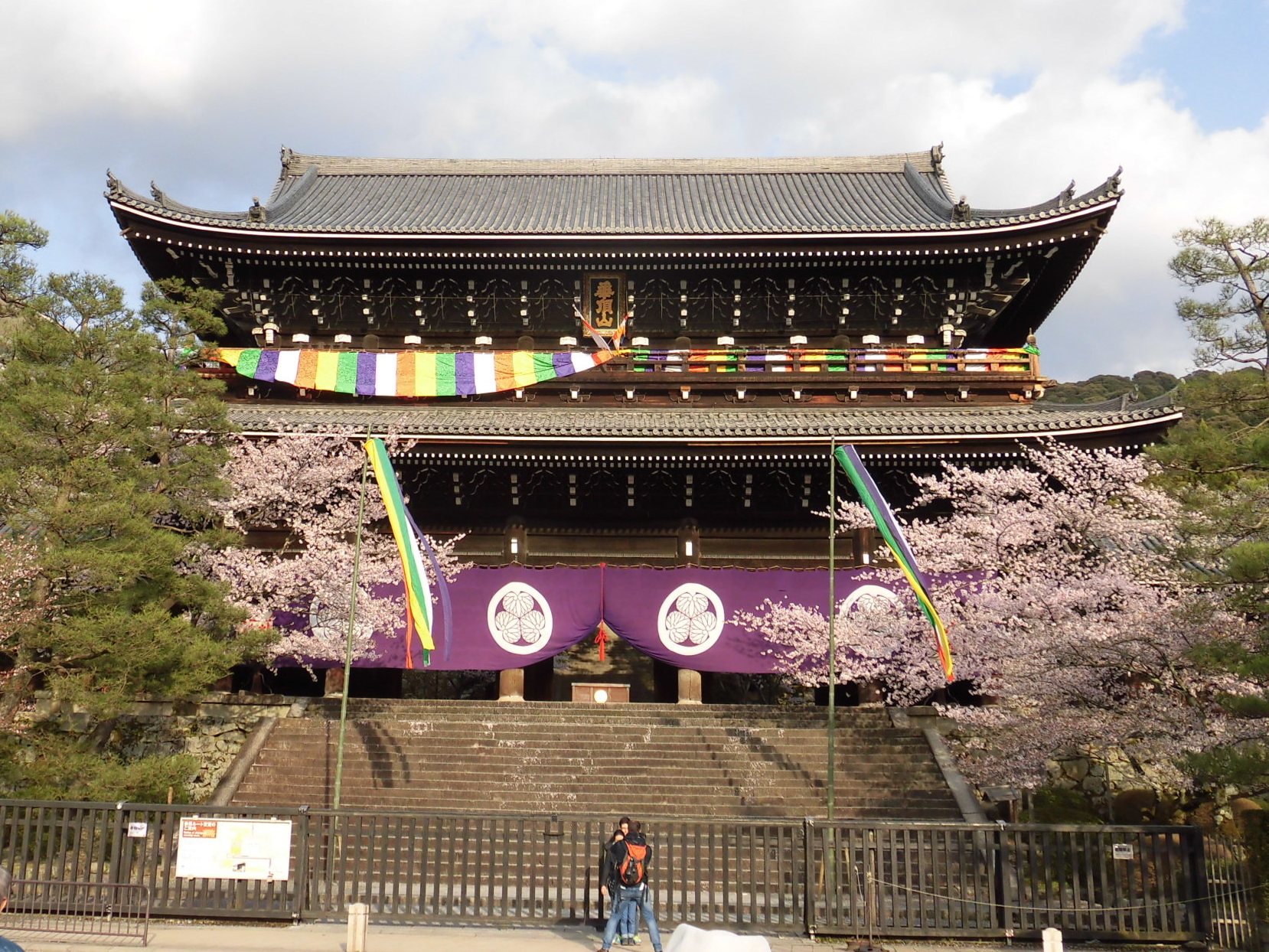 History
The Chion-in temple in Kyoto is a Buddhist temple and is the home of Jo-do Buddhism, founded by monk Ho-nen in the 12th century. This school of Buddhism is also called 'Pure Land Buddhism', one of the most practised forms of Buddhism in the east of Asia. Its main doctrine is that this world will never be without corruption, meaning we have to strive for reincarnation in a different world.
The temple site is where Ho-nen began to preach his teachings and the place where he died. The original temple was built in 1234 by Genchi, a disciple of Honen, in memory of his master and was called Chion-in. A fire destroyed many buildings in 1633, but they were rebuilt by the third shogun, Tokugawa Iemitsu. And the temple buildings have survived since then.
Sanmon Gate
The main gate, called 'Sanmon' in Japanese, was built in 1619 and is the largest structure of its kind in Japan. It was declared a National Treasure of Japan. It appears in the popular American movie 'The Last Samurai' as a gate of the Imperial Palace.
Information
Access: From Chionin-Mae bus stop or Higashiyama (Kyoto Subway) station
Entrance fee (both Yuzenen Garden and Hojo-Teien Garden): Adult 500 yen, Elementary and Junior high school student 250 yen.
Hours: From 6 am to 4 pm (subject to change by the season)
Area Map