Nishiki Market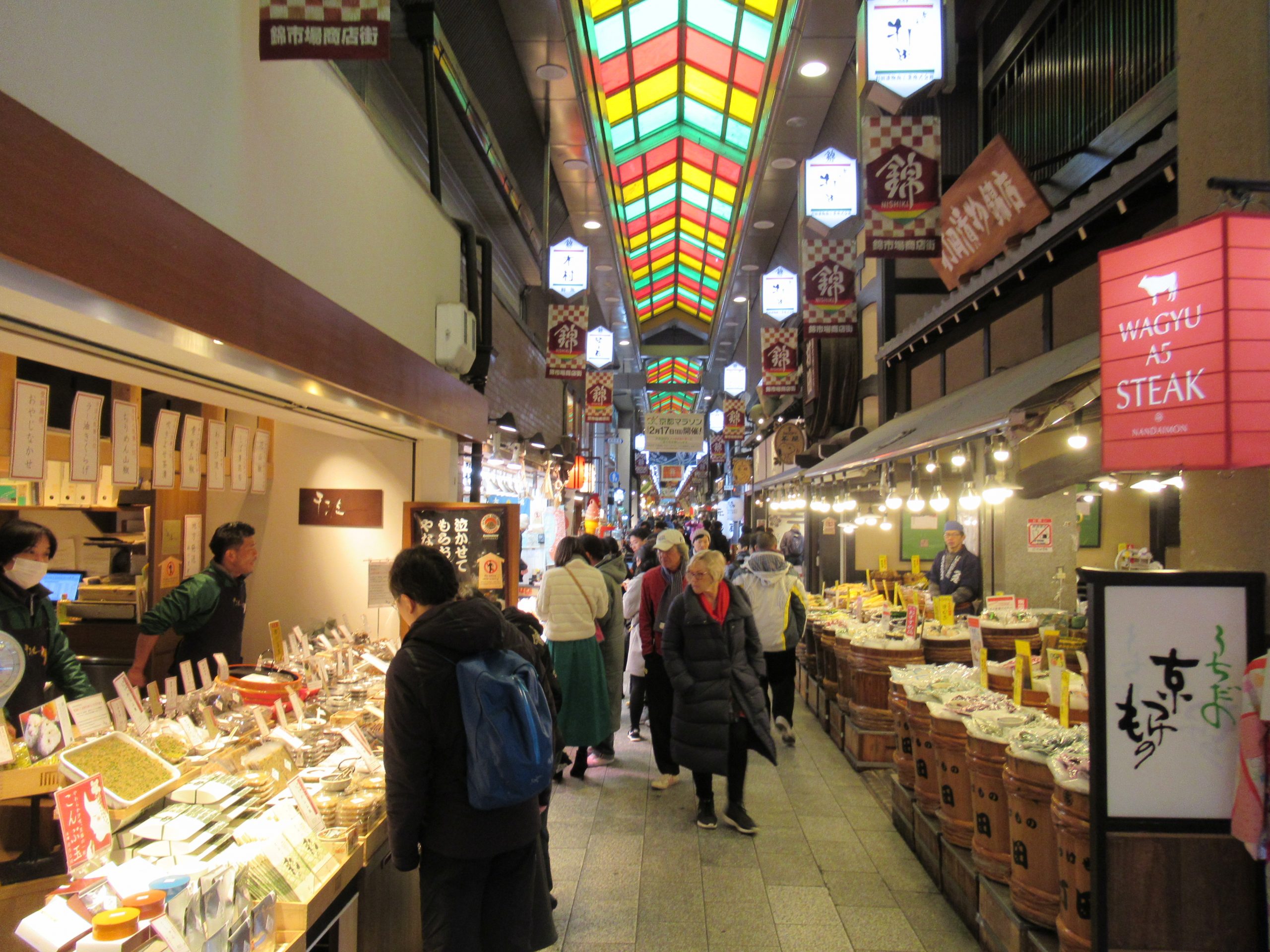 The best way to learn about everyday Japanese life and what people like to cook at home is to visit one of its many food markets. Nishiki Market (Nishiki-Ichiba in Japanese) is in the center of Kyoto, and it has a history that dates back more than 400 years. The Nishiki Market is also known as 'Kyoto's Dining Hall'. It sells fresh seafood, seasonal vegetables, condiments, and various other high-quality foods.
It used to be a fish market only, but it slowly turned into a more all-round food market, and nowadays they also cater to foreign tourists with all kinds of souvenirs that are for sale. A lot of the foods on the market are street foods that are prepared in front of you and ready to eat.
What's For Sale?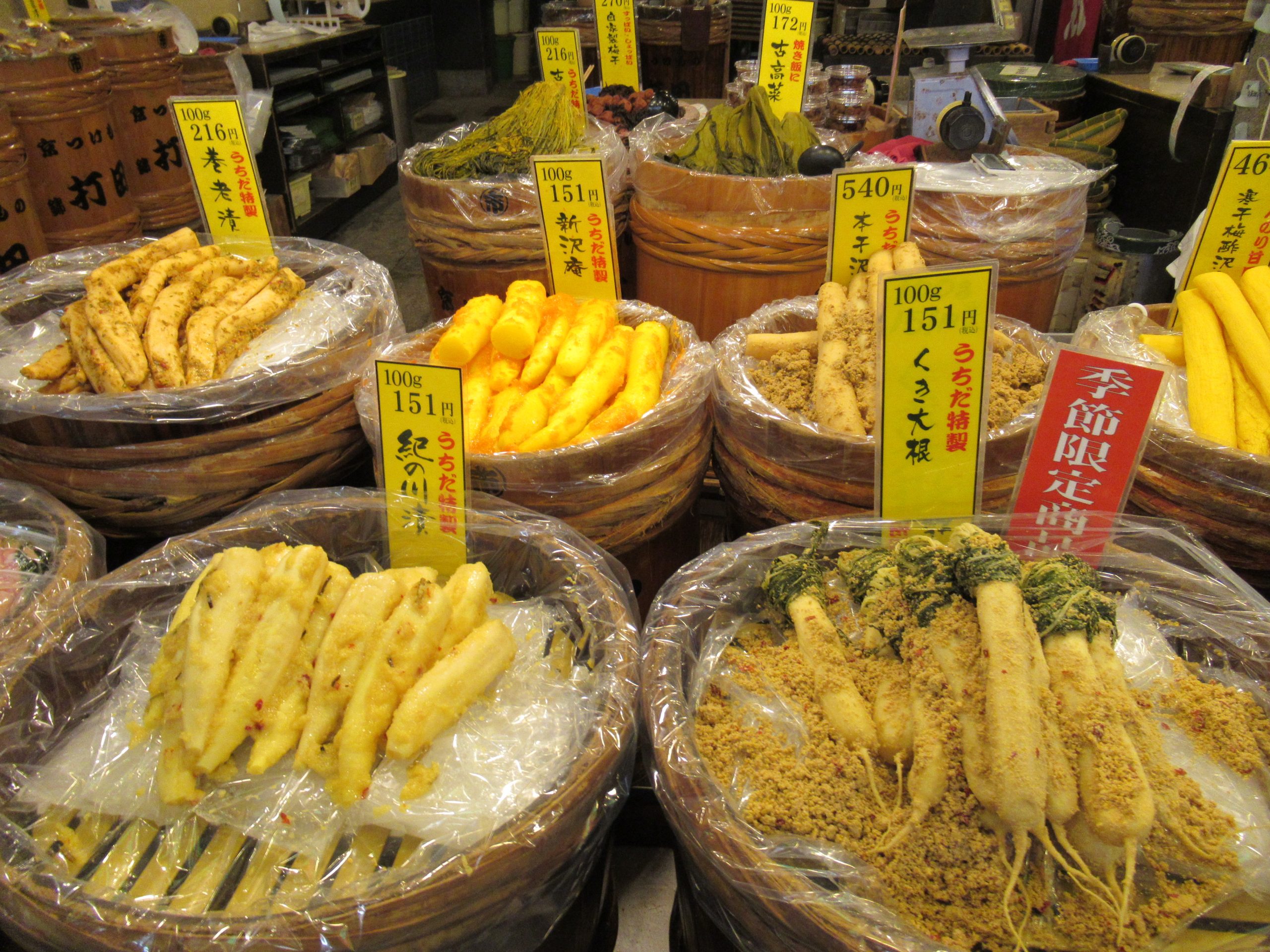 You can find typical regional ingredients such as 'yuba' which is soybean cream skin and other tofu products, tsukemono (Japanese pickles), sake, local tea, senbei rice crackers, and a lot more. At many places, they will let you taste samples, so if you are looking for a tasty souvenir it is easy to pick out what you like best.
The market is covered, so even when it rains you can enjoy Nishiki. The market street is very narrow and can be crowded at times with more than 130 shops along the street. For this reason, it is a good idea to try to avoid peak times like weekends, national holidays, lunchtime, or the tourist high season.
Information
Access:
From Shijo (Kyoto Subway) or Kawaramachi (Hankyu) station or Shijo Kawaramachi bus stop
Hours:
Most shops are open from 9 to 17. Some shops are closed on Sundays.
Area Map