Horyuji Temple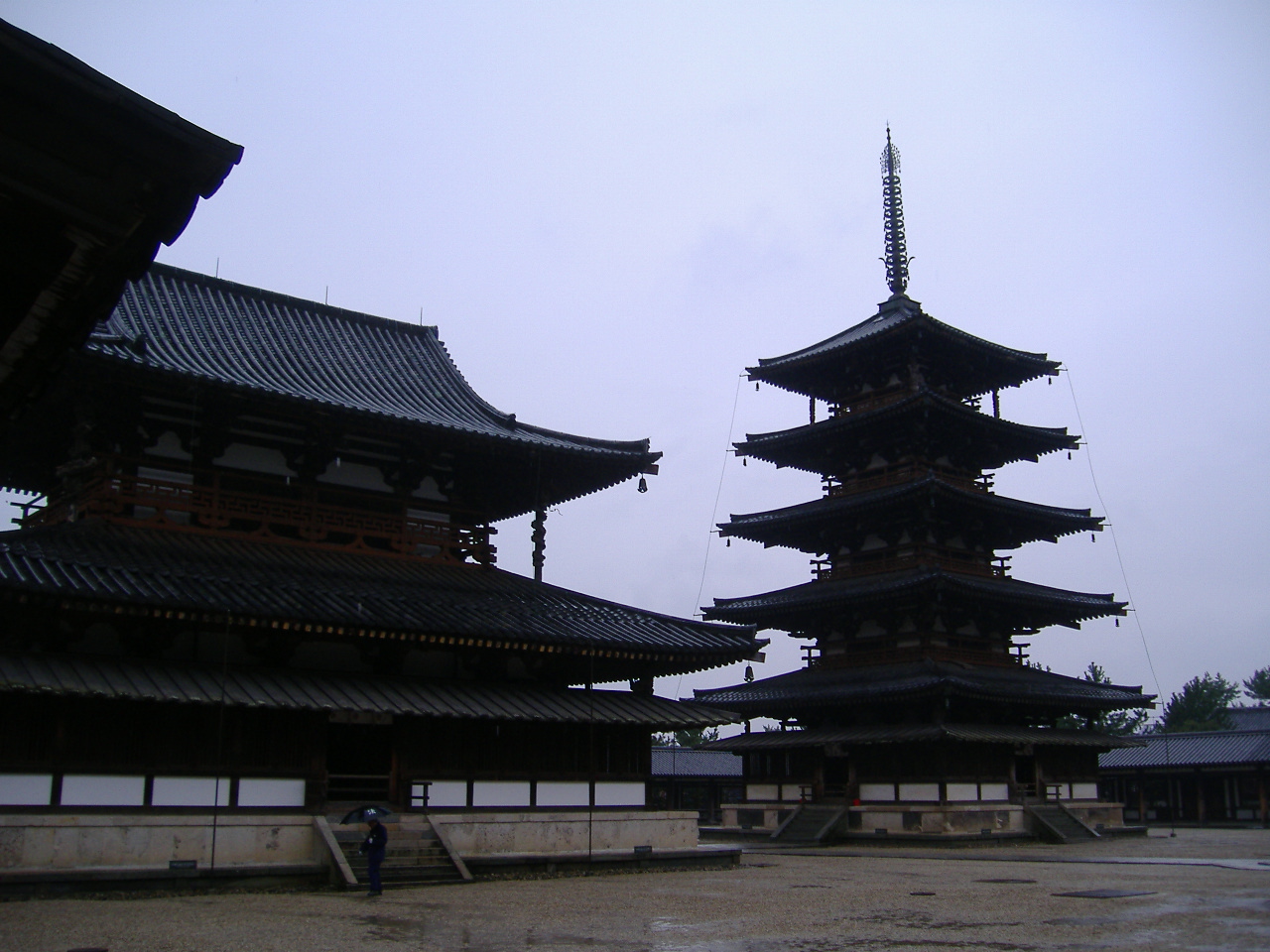 Outline of Horyu-ji Temple
Horyu-ji was founded in 607 by Prince Shotoku. The temple has the oldest wooden buildings in the world. Hōryū-ji was inscribed together with Hokki-ji as a UNESCO World Heritage Sites under the name Buddhist Monuments in the Horyu-ji Area. The Japanese government lists several of its structures, sculptures, and artifacts as National Treasures.
Horyu-ji is divided into two wings. The wood-grain patterns created by pressing the walls with boards are thought to make the walls earthquake resistant. The temple is something of a time capsule, preserving hundreds of artworks from the 7th and 8th centuries, and a pivotal figure that established Chinese culture in Japan.
The current temple is made up of two areas, the Sai-in in the west and the Tō-in in the east. The western part of the temple contains the Kondō (Sanctuary Hall) and the temple's five-story pagoda. The Tō-in area holds the octagonal Yumedono Hall (Hall of Dreams) and sits 122 meters east of the Sai-in area. The complex also contains monk's quarters, lecture halls, libraries, and dining halls.
The famous statue of Miroku Bosatsu is situated at the Chugu-ji Temple which locates next to Horyu-ji Temple. The statue is a slender, youthful figure, fingers of the right hand poised near the cheek, head tilted forward as if listening, eyelids lowered, who is meditating on the sufferings of mankind.
Information
Access:
From Horyuji-Mae or Horyuji-Sando bus stop
Entrance fee:
Adult 1,500 yen, Elementary and Junior high school student 750 yen
Hours:
February 22 to November 3: From 9:00 to 17:00
November 4 to February 21: From 9:00 to 16:30
Area Map