Osaka Castle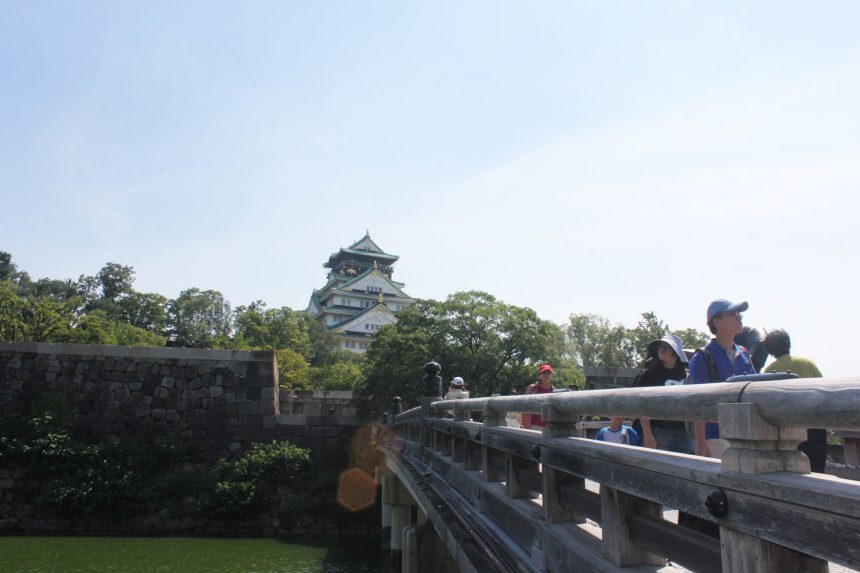 History of Osaka Castle
The history of Osaka Castle dates back more than 400 years. A civil war raged in Japan since the mid-fifteenth century and it was Commander Hideyoshi Toyotomi who completed the country's military unification. Osaka Castle was created as its base. Its beautiful design gives it the status of one of the three main castles of Japan. The area around the tower has developed like a park and, plums and cherry blossoms in spring and red leaves in autumn, offer magnificent views. When you enter the grounds, it feels as if you are going back in time to the Sengoku era (Period of the Warring States). Osaka prospered as a city of merchants for a long time and Osaka Castle can be considered a symbol of this prosperity.
The history of the current Castle is not a straight line. Toyotomi Hideyoshi began construction in 1583 and the tower was completed in 1585. However, after Hideyoshi died in 1598, his high-ranking statesman Tokugawa Ieyasu attacked Osaka Castle and destroyed the Toyotomi clan. As Tokyo was the base of the Tokugawa clan, the center of politics moved to Tokyo. The Tokugawa clan rebuilt Osaka Castle. The tower was redone and the spectacular stone wall that exists today was completed.
However, less than 40 years later, the tower was struck by lightning and burned down. For the next 250 years, Osaka lacked a castle tower. The current tower was rebuilt in 1931 with donations from citizens. It has been designed to mimic the castle tower of the Toyotomi Hideyoshi era. Major renovations were also carried out in 1995. The most impressive structure of the castle is the tribute tower. In 2017, it was visited by more than 2.7 million people, more than any other Japanese castle in recent years.
How to Enjoy the Castle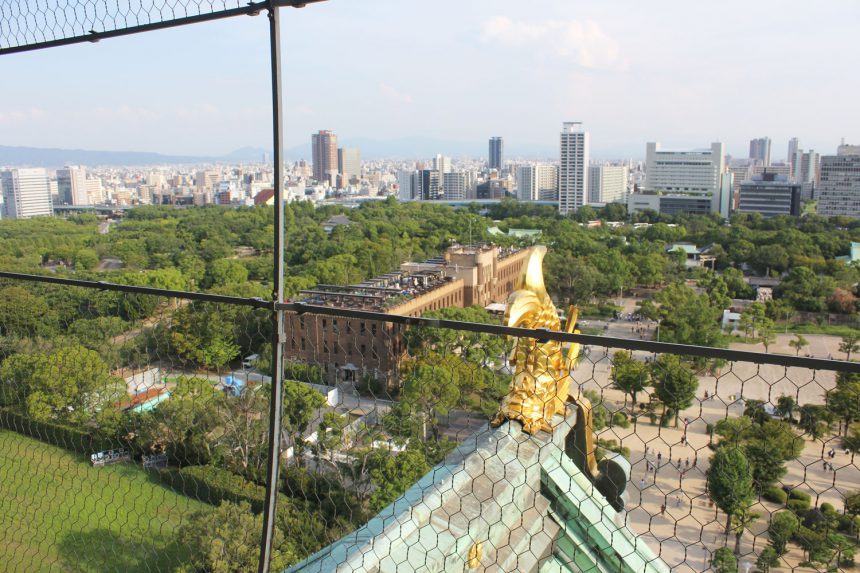 An observation deck surrounds the eighth floor, from where you can enjoy a panoramic view of Osaka and its surroundings. Visitors generally go up to this platform first and use the stairs to descend to the lowest levels of the tower. This can mean a long line for the elevator to climb, so taking the reverse course can save time. It is better to start watching the exhibits on the first floor and climb the stairs to each successive level before reaching the top of the fortress. After enjoying the wonderful view, it is possible to descend in the elevator with a minimum wait.
For those who visit the region of Kansai for the first time, Osaka Castle is an absolute must-see destination. It is a perfect half-day trip where you can appreciate both the serene nature in the many areas full of beautiful trees, and be amazed by the rich and intriguing history of Osaka.
Information
Access:
From Tenmabashi (Osaka Metro / Keihan Line), Morinomiya (Osaka Metro / JR Line), Osaka-Business-Park (Osaka Metro) or Osakajo-Kitazume (JR Line) station
Entrance fee:
Adult (over 15) 600 yen
Hours:
From 9:00 to 17:00 (last entry 16:30)
Area Map