Kusatsu Hot Spring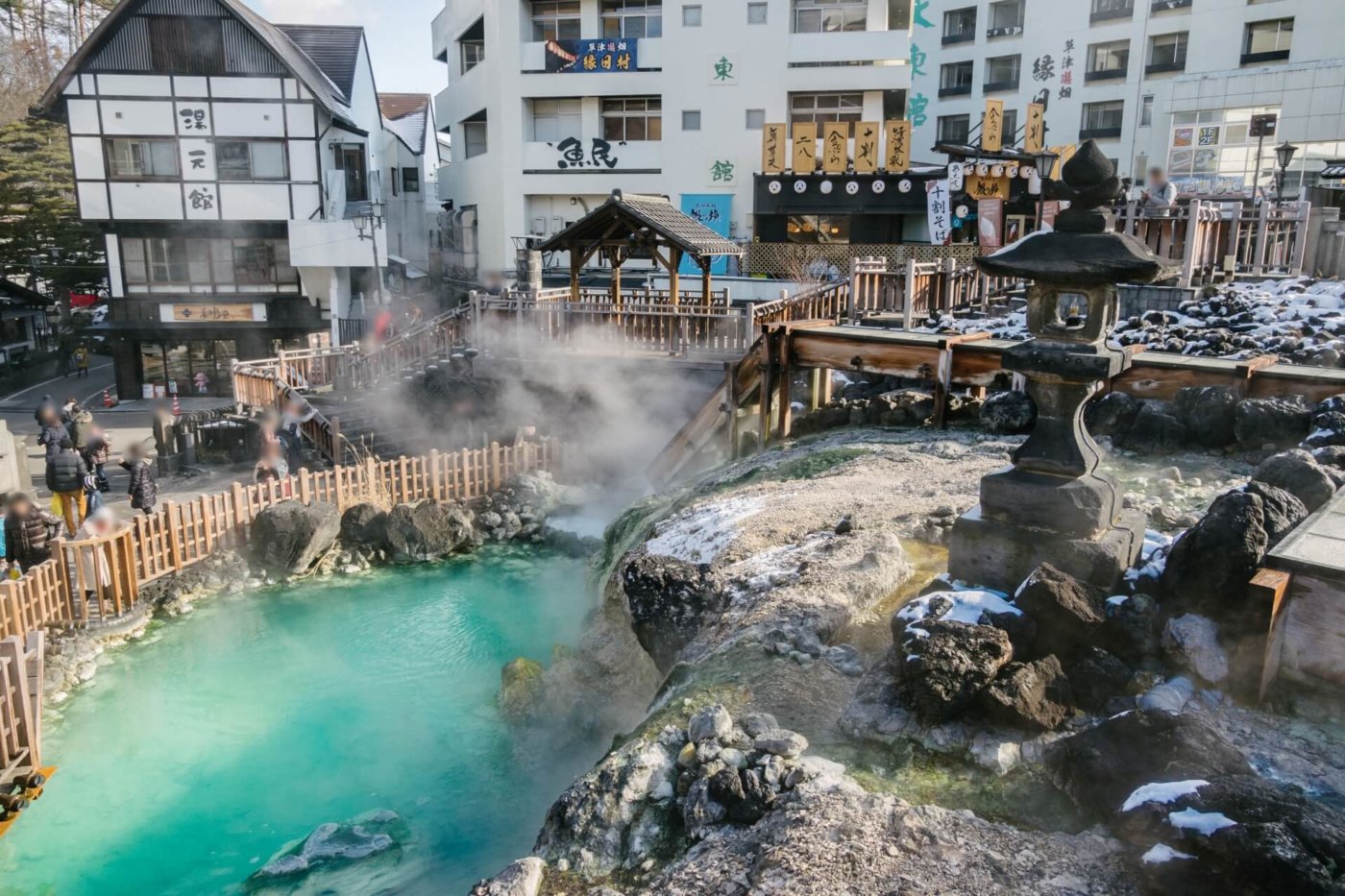 The town of Kusatsu is located at the southeastern foot of Mt. Shirane in the northwestern part of Gunma. The town became well known about 120 years ago after Dr. Balz, a medical doctor from Germany, found its hot spring to be very effective against all kinds of ailments.
Kusatsu-onsen consists of eighteen public baths, each with a different effect and separate fountainhead. Most of the hot springs operate twenty-four hours a day. In the center of the town, two spots are particularly popular year-round: 'Yubatake,' one of the fountainheads, and Netsu-no-yu, where 'yumomi' (stirring hot water with paddle-like wooden boards to cool it down) demonstrations are held.
Near the mountaintop of Mt. Shirane, tourists can hike along the Shiga-Kusatsu-Kogen Route, which is also a popular ski resort in winter and early spring. Manza-onsen Hot Spring at the western foot of the mountain is well-known as a hot spring with high-quality milky-white water.
Area Map