Mikazukimura Theme Park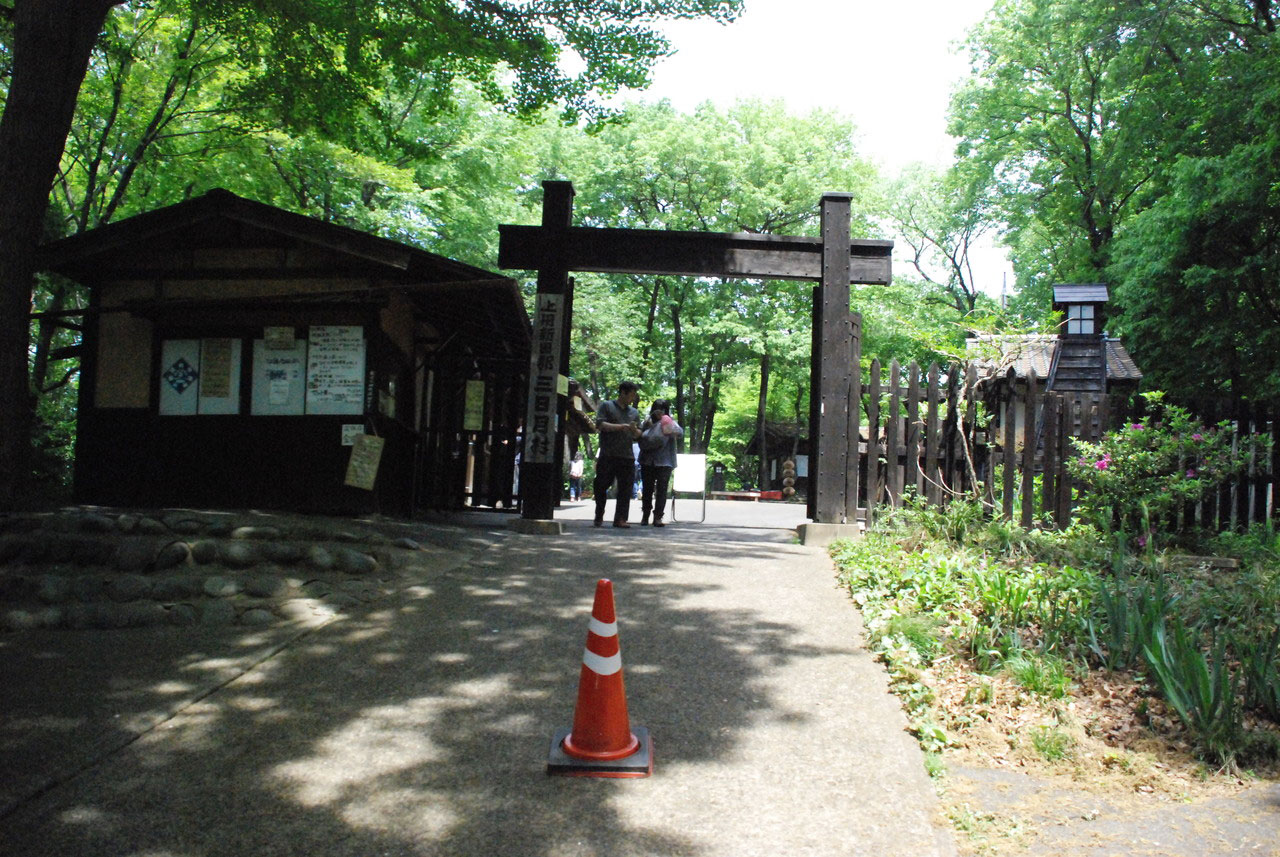 Mikazukimura is a historical theme park located in Yabuzuka-machi, Ota city of Gunma prefecture. This theme park was rebuilt preserving the atmosphere of a village of the Edo period apparent through its streets full of history. Here, the visitor can go back to the Edo period and enjoy the streets, the houses, and the day-to-day life of the people during those days. Additionally, there are several trick houses to be discovered.
Approximately 40 years ago, Mikazukimura village was used as the setting for a great soap opera titled 'Kogarashi Monjiro' by writer Saho Sasazawa, in which he tells the story of a fictional samurai.
Mikazukimura houses a Cha-ya (tea house), a Shokuji-tei (dining room), and a gift house. In these places, the current currency cannot be used. In order to buy something here, you must exchange your JPY to Monsen, the currency of the Edo period, at the exchange window when entering the village.
In addition to the home of the soap opera star Kogarashi Monjiro, it houses 3 more important attractions.
KAIIGENDO: on the way to the cave you will find several places without an exit, you will have to look for the hidden trick to be able to find the exit.
KARAKURI YASHIKI: this is a mechanical mansion. The interior of this mansion is a maze. Can you find the exit?
FUKASHIGI DOZOU (mysterious Japanese style house): this is a house that, by using optical illusion, unbalances your sense of balance.
In addition, at the bottom of the village, you will find the Water Mill that was built by a mill specialist from Hida Prefecture (currently Gifu Prefecture). Inside the mill, you can see some ancient techniques. You can also rent costumes from the Edo era in the clothing shacks.
When you pass through the tunnel, you can see the landscape of the Edo period, such as the fire tower, the houses, the water mill, and the main street of the town. There are also shops that sell snacks that were popular back in the days, like an Itsuki tea house with grilled buns and a soba restaurant.
To really get into the feel of the Edo period, there are only a few objects that use electricity which is at the same time contributing to saving the environment. For those interested in experiencing the Edo period in its purest essence, the Mikazukimura village is a great option.
Area Map