Dewa Sanzan

The Dewa Sanzan (Dewa Three Mountains) are located in the northern part of Yamagata Prefecture, and they are considered one of the holiest places in the 1400-year history of Shugendo asceticism. Shugendo is a mixed religion that combines aspects of Shintoism and several schools of Buddhism which makes it a unique religion of Japan.
Yamabushi
The people who practise here are called 'yamabushi', and they are probably the most rigorous and stoic people in the history of Japan. They are no strangers to physical and mental endurance, as they undertake long pilgrimages under harsh natural circumstances, train under ice-cold waterfalls and extended fasting. They believe that experiencing physical duress will enable you to escape your own thinking and be reborn and revitalized.
The most extreme expression of their faith is so incredible that it even made the press in the West, as this is where two monks managed to reach what is impossible for almost everyone; they managed to preserve their own bodies as mummies by sticking to a very extreme diet and hard meditation. This practice has since been banned, but these two monks have received the status as Buddhas for their incredible accomplishment.
Taking a trip to the Dewa Sanzan has been popular amongst Japanese people since the Edo period, and a lot of people from all over the world could benefit from making the trip these days to replenish themselves in these modern stressful times.
Landmark Pagoda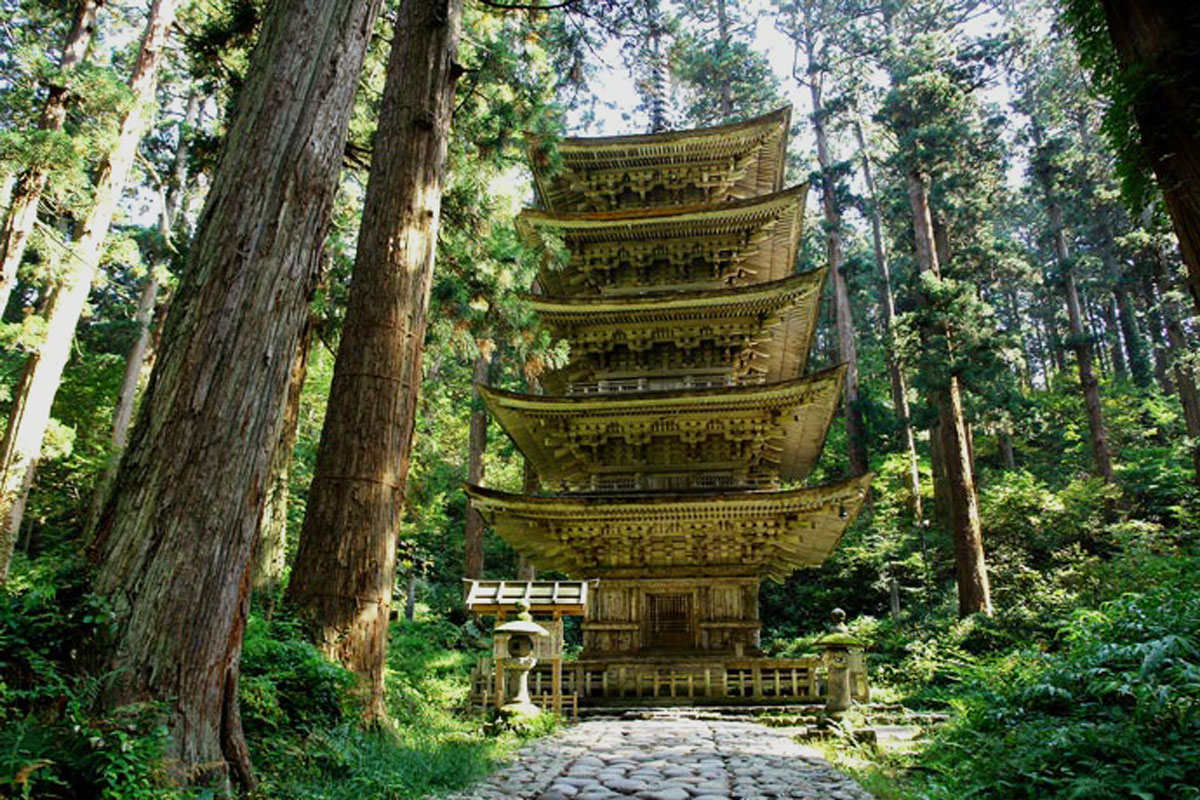 To get from the Zuishin-mon Gate to Mt. Haguro's peak you need to climb a stone stairway of 2446 steps, lined by cedar trees aged that are mostly up to 500 years old. Soon after you start climbing the stairs, you'll see a 1000-year old cedar tree and one of Japan's most famous five-storied wooden pagodas that was built directly out of the giant tree that stood there. This is the spot where worshippers make wishes for their earthly lives.
If you want to feel spiritually replenished and long to go off the beaten tourist paths, Dewa Sanzan is a very interesting place to go where you can get close to nature and forget about the modern world for a bit.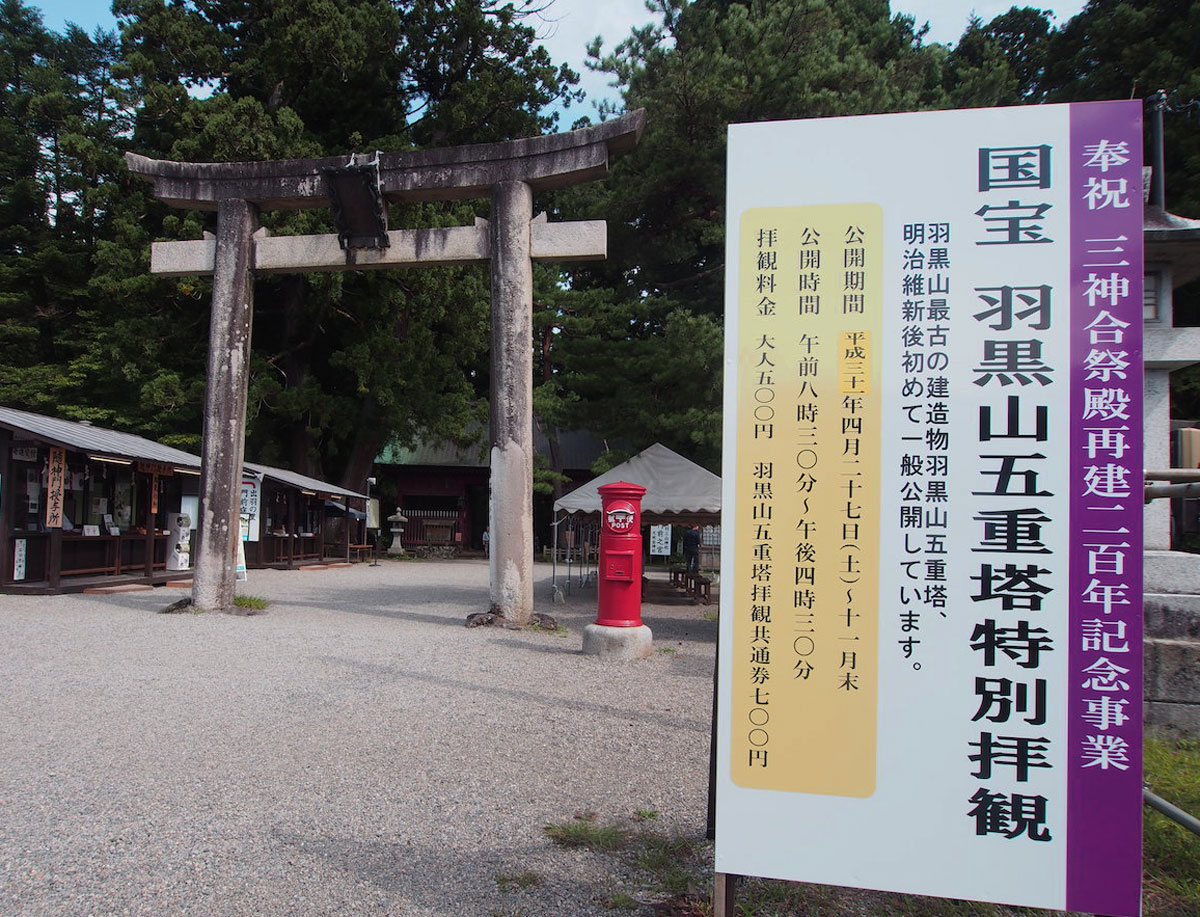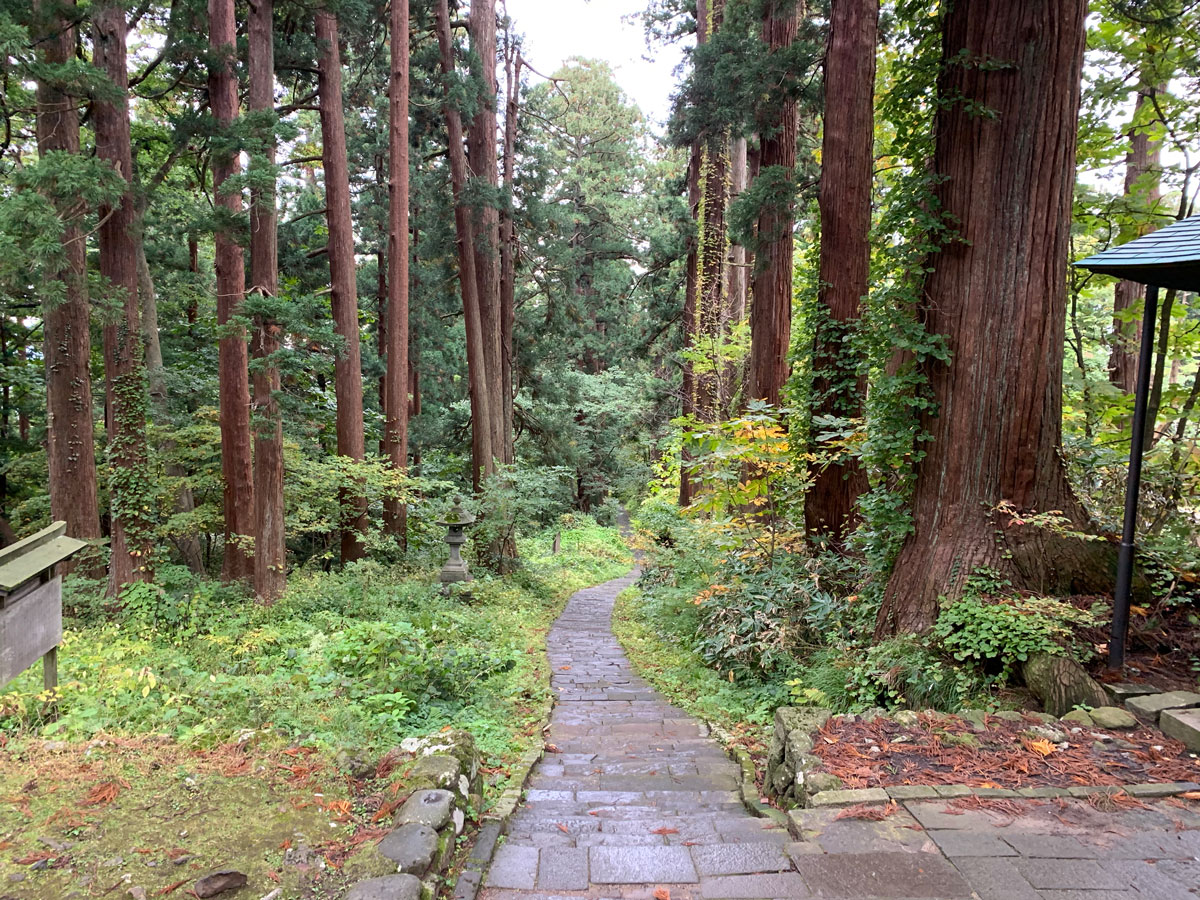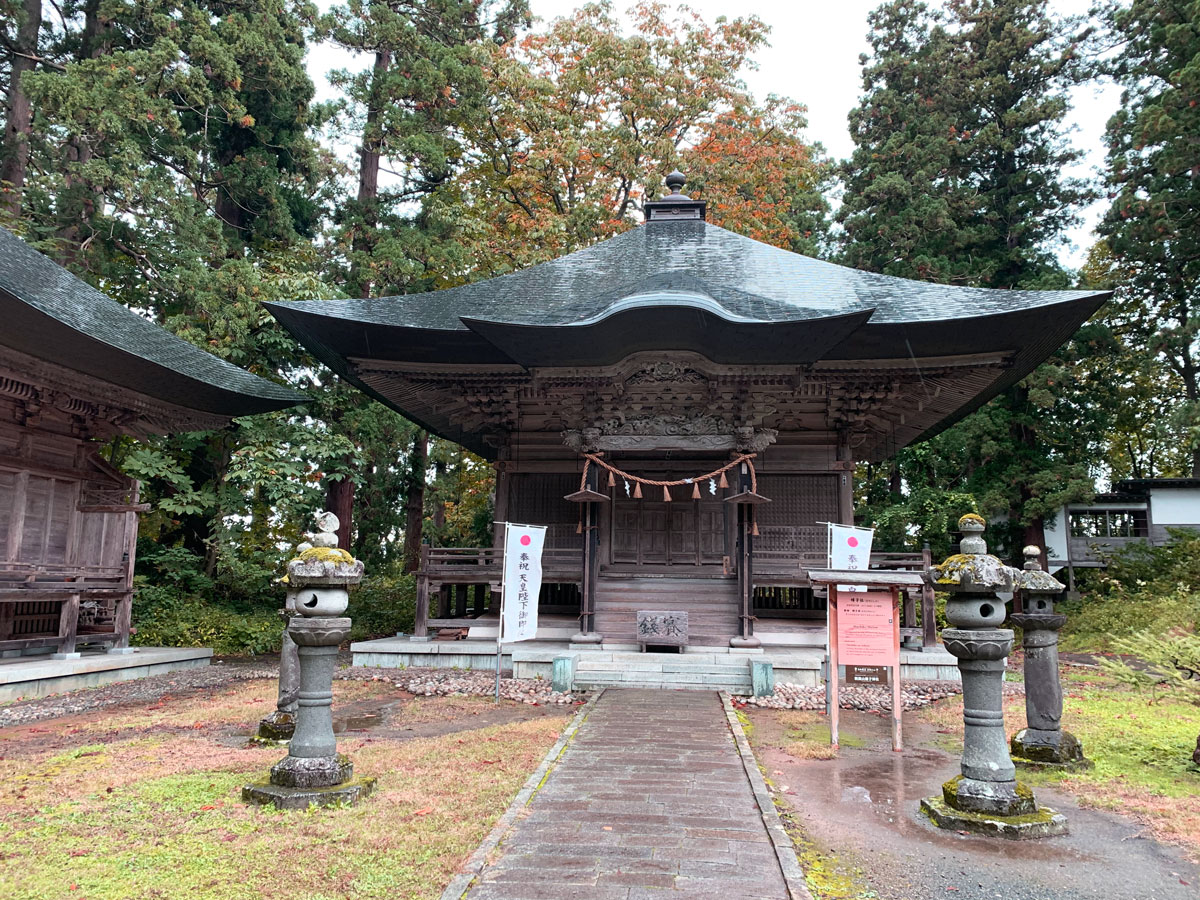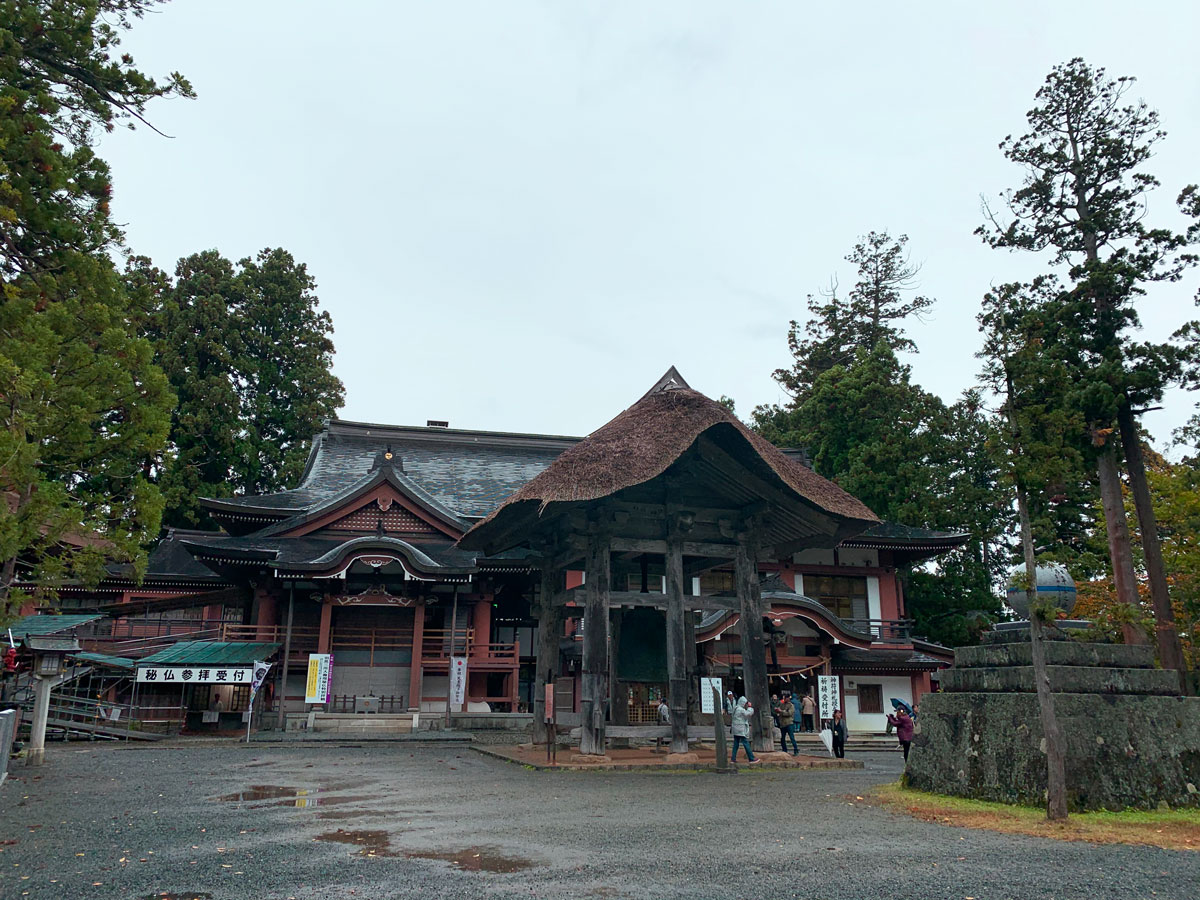 Information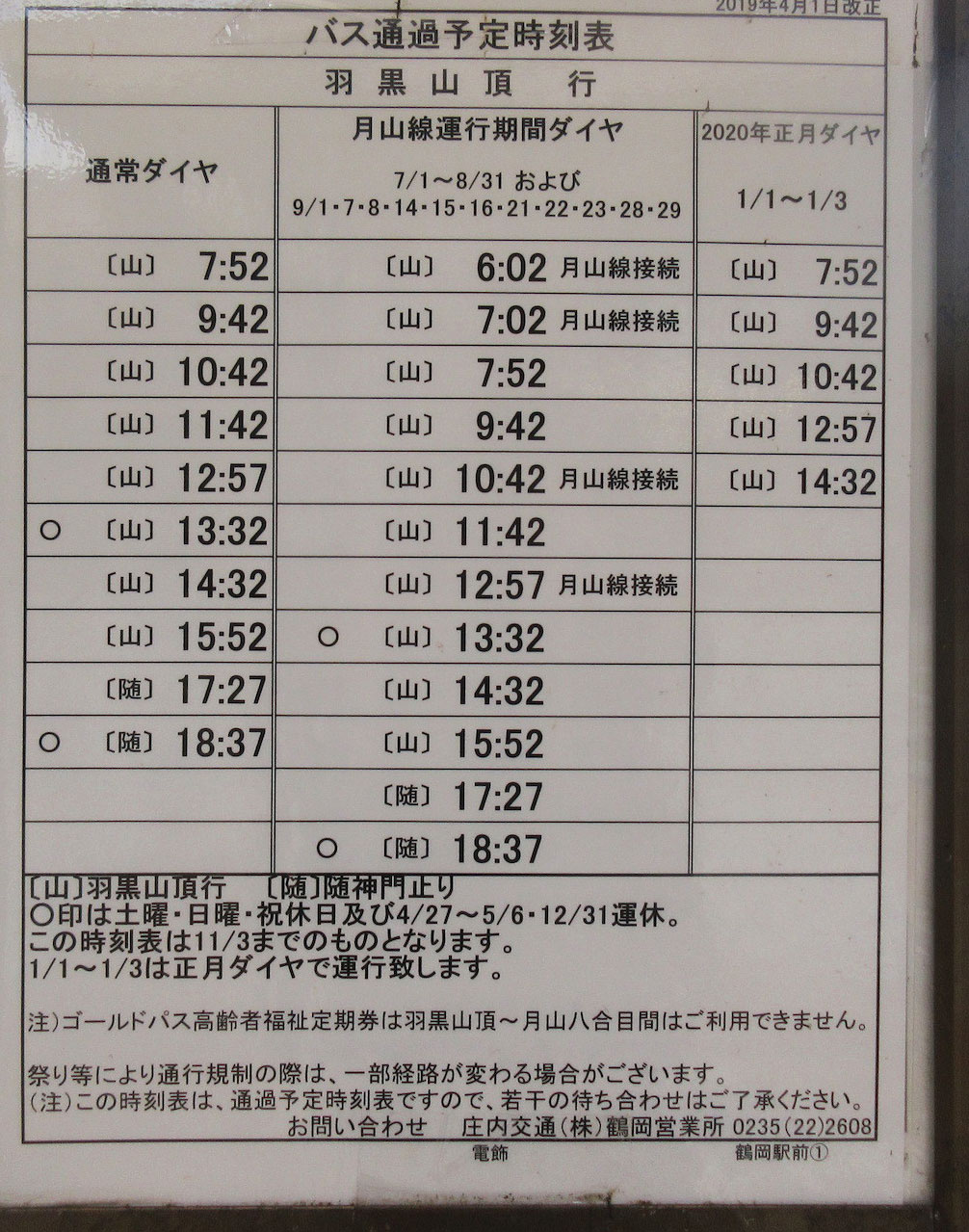 JR Tsuruoka station: Take the bus to Zuishin mon gate: 6 buses a day from 8 AM to 5 PM.
Tsuruoka staion – 40 min – Haguro Zuishin Mon (walk from here) – 15 min – to the top of Mt Haguro.
Area Map