Umeda Sky Building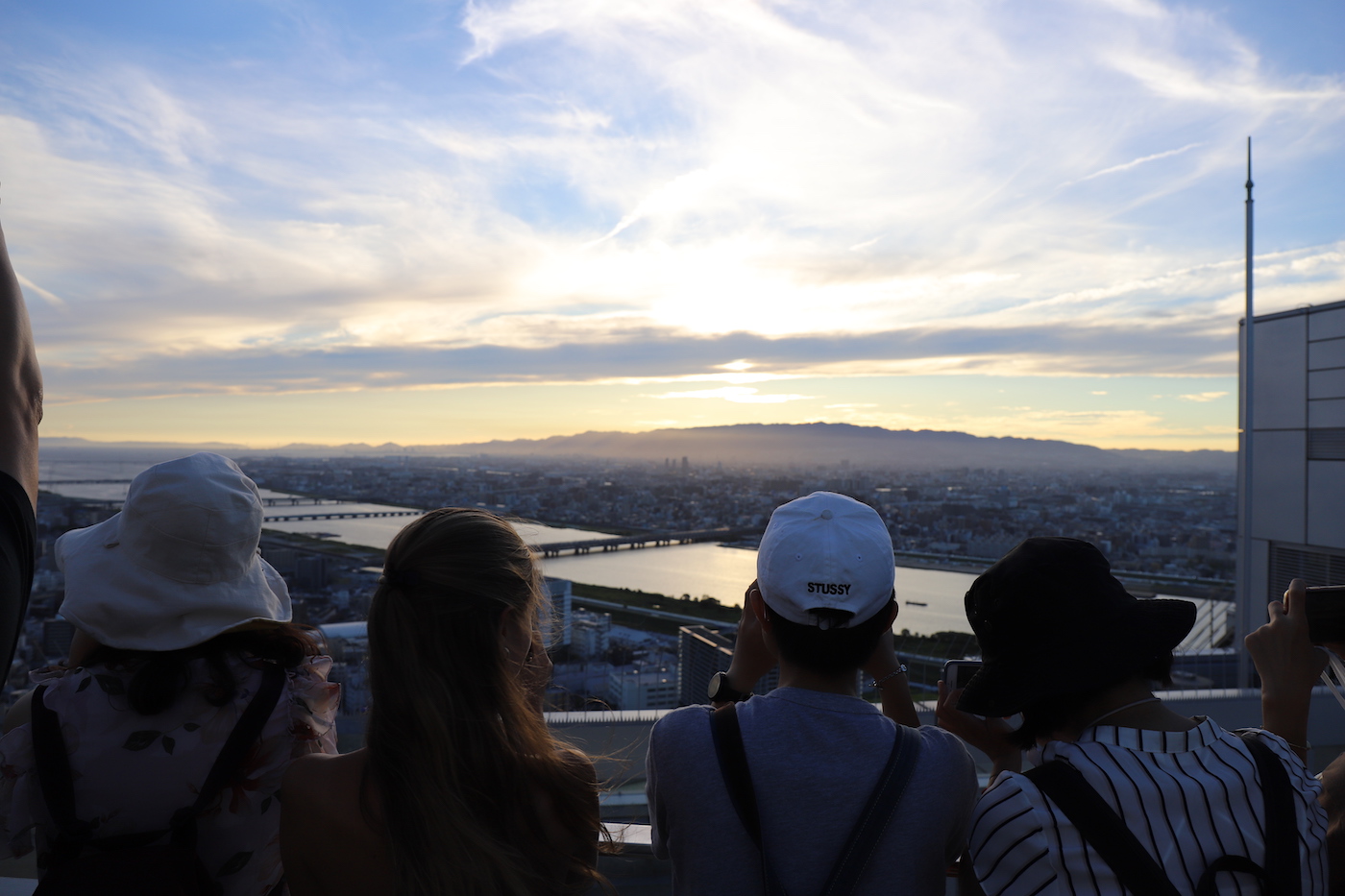 The city of Osaka is recognized, together with Tokyo, as one of the most modern cities in the world. As one of the best examples of architectural beauty combined with state-of-the-art technology, there is the Umeda Sky Building tower, located only a short distance away from Osaka station.
The building consists of two equal towers of 40 floors that are connected at their highest parts with bridges and a moving staircase crossing the wide central atrium. The building crowns a 54 by 54-meter platform, perforated in its center by a glass ring. The tower was designed by Hiroshi Hara, who also designed the Kyoto station.

Umeda Sky Building has a cinema, an art gallery, a clinic, restaurants, and shops, although its main attraction is the observatory called the Floating Garden.
Observatory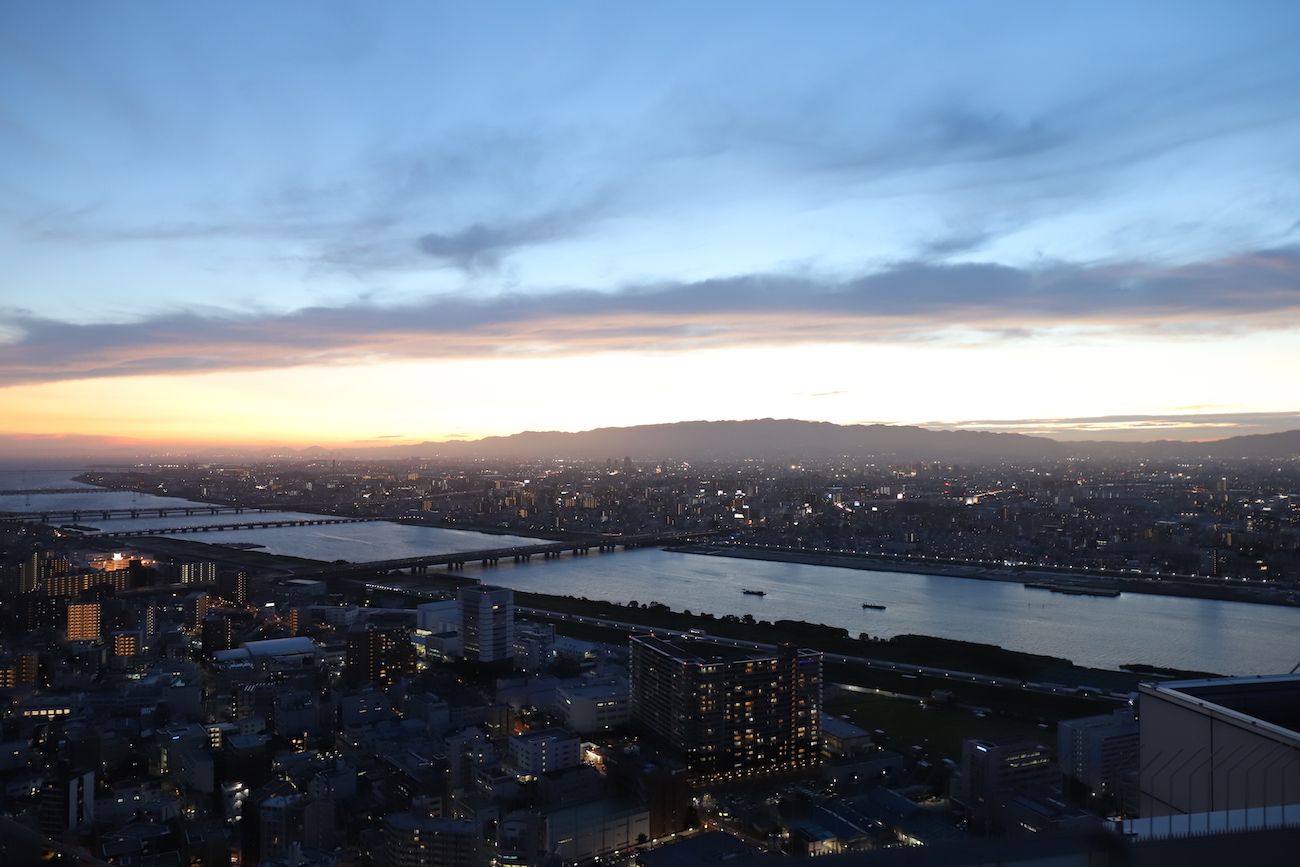 To reach the roof of the building it is necessary to take the elevator up to the 40th floor. Their visitors can buy tickets to enjoy the observatory and, continue through a transparent staircase that leads to the floor of the observatory itself.
The observatory has two floors. One is completely inside the building. It has works of art, restaurants and a fresh atmosphere for relaxing. The second floor is completely outdoors and offers a 360-degree view of the entire city of Osaka. One of the best moments to visit the Umeda Sky Tower is at sunset when you can see the entire city change colors and illuminate at night, a grand visual spectacle.
Nostalgic Takimi Koji Alley
Not everything in the Umeda Sky Building is futuristic, however, as you can also enjoy a walk through an alley that is set in the Taisho period (1912-1926) of Japan. On the B1 floor of the building is the Takimi Koji alley, which is where modernity and nostalgia meet. Replicating the Japanese urban landscape of the 1920s, this culinary alley is gaining popularity among tourists as a gourmet place to savor local delicacies and experience the atmosphere of the old Osaka.
Even if you are only in Osaka for a short period of time, visiting Umeda Sky Building for its observatory and for Takimi Koji Alley is very recommended!
Information
Access
From Osaka (JR Line), Osaka-Umeda (Hankyu Line) and Umeda (Osaka Subway) station
Entrance fee
Adult 1,500 yen, 4-year to Elementary student 700yen
Hours
From 9:30 to 22:30 (last entry 22:00)